Our Firm
Tempus Law Associates (TLA) is a multi-service law firm founded by Indian and New York Licensed Lawyers with several decades of experience in Indian and International legal matters. Based in Hyderabad, the firm's experienced and dedicated lawyers strive to provide the finest legal solutions in a comprehensive yet commercially viable approach. We endeavor to meet the client expectations for their business needs in various fields of law across diverse industry verticals through our rich and varied industry knowledge and expertise.
Insight into the firm
Tempus Law Associates has grown steadily by understanding and extending pragmatic legal solutions to ever changing and dynamic business needs by analyzing the specificities of various industries to help serve our clients in the best possible way.
Transactional

Corporate and Commercial

Mergers and Acquisitions

Private Equity

Competition and Anti-Trust
Infrastructure and Real Estate

Immigration

Intellectual Property

Litigation and Arbitration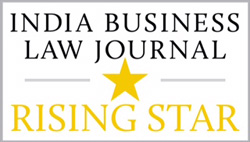 Our location and Clients
The firm is strategically located on the Hitech City road amidst the IT hub of Hyderabad. With state of the art infrastructure, technology and resources who undergo constant training from experienced senior professionals, the firm represents several business corporations, financial institutions, angel funds, venture capital, private equity funds, government bodies, educational institutions, high net worth Individuals across the globe with sound advice on Indian legal matters. We at TLA, take enormous pride in the firm's ability to build robust client relationships by rendering prompt legal services of the highest quality, reliability and integrity.
View our Recent Transaction List
People