We are a Multi-service Indian Law firm with Attorneys sharing decades of practice, knowledge and experience in the chosen practice areas of the firm.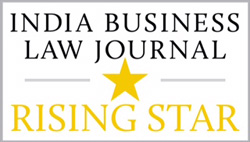 INSIGHT
Tempus Law Associates is a multi-service law firm founded by Indian and New York Licensed Lawyers with several decades of experience in Indian and International legal matters. Based in Hyderabad, the firm has grown steadily by extending reliable and effective legal solutions to the ever changing and dynamic business needs.
We take pride in our ability to nurture sincere client relationships by rendering timely and effective legal services with quality and integrity as the cornerstones.
A Multi-service Indian firm
with cross-border experience
Our locations and regional capabilities
Tempus Law Associates is based in Hyderabad, India and has regional capabilities in the United States. The firm handles cross-border transactions working with reputed foreign law firms. We take pride in our unique position of having partners with legal experience in both India and the United States.
Note: Tempus Law Associates only has offices in India and practices only Indian Law. The map represents only regional capabilities for the United States.